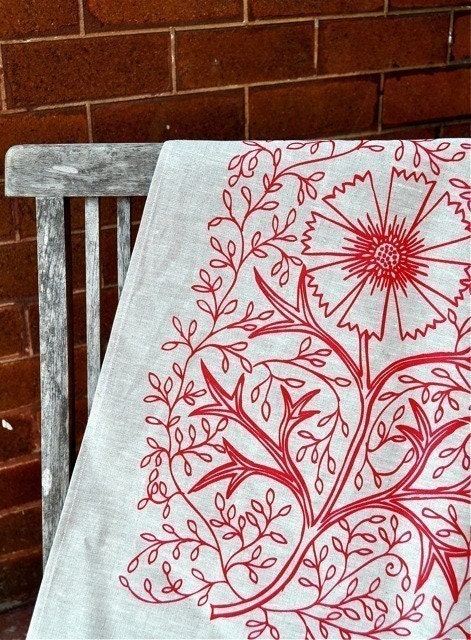 Hello lovely readers, it's Friday again. Maddabling has a fantastic weekend planned and due to other pre-planned comittments, will not be publishing a blog post on Sunday, this will be done on Monday evening.
This week I am thrilled to introduce to you a new DUSTy Diva, Friday Friend - meet Susie from FlowerPress!

I love Susie's work. I have discovered while snooping through Susie's FlowerPress store, that, quite simply, Susie makes pretty, practical things.
Take for example the "
For Bricks" drawstring bag. Easy for your little ones to stash their building brick treasures in and easy for them to identify what is stored in there too! Much better than the pain of discovering those pointy sharp building bricks on the floor!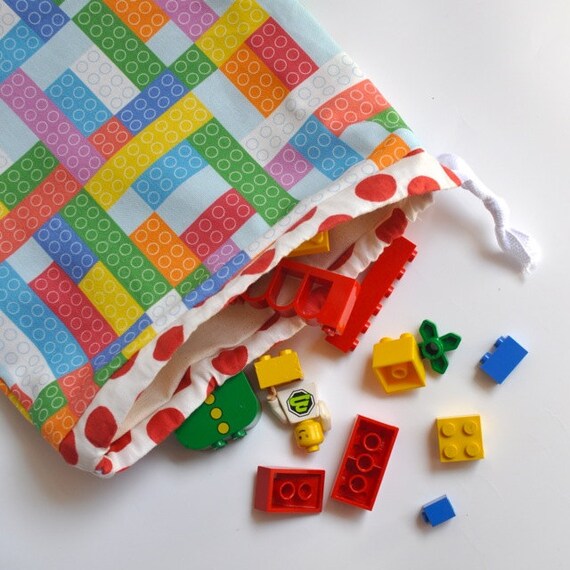 I know there are a few Maddabling readers who LOVE their tea and I do believe they would really LOVE this large A4 Teapot Print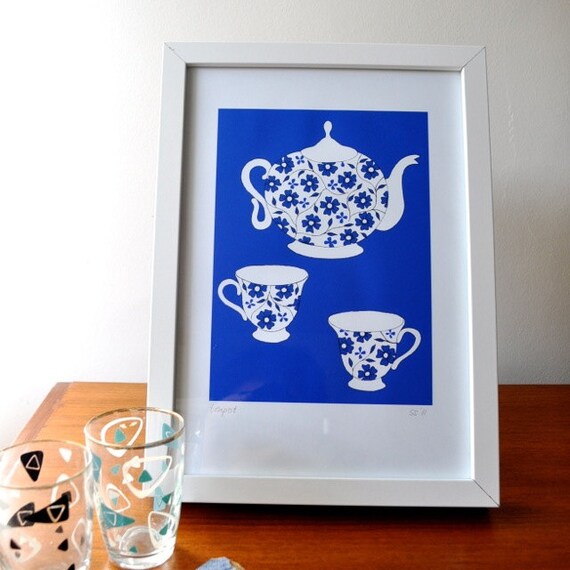 And if you are looking to revamp your living areas, why not do it in handmade style with these divinely funky Prism Block Printed Cushion Cover, complete with invisible zip.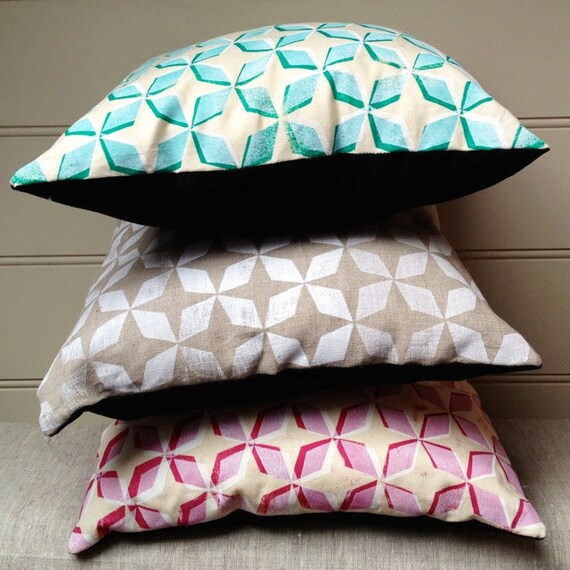 Dear readers, it is time for you to relax, and read the FlowerPress Fact Sheet. I hope that you enjoy Susie's story as much as I did :) See you all on Monday for a new Blog Post x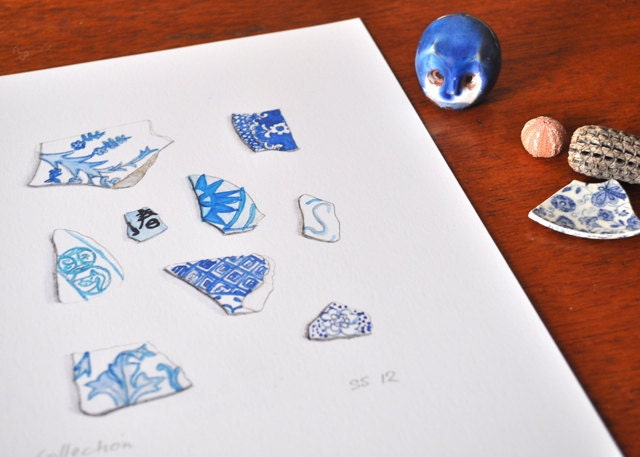 The FlowerPress Fact Sheet
Hi, my name is Susie and this is my story. I originally trained as a graphic designer and worked for years in book publishing, I'm also a mad gardener and have studied horticulture, so my business name Flower Press describes me well!
In 2007 I discovered Etsy and bought myself a Gocco printer. Gocco is a neat desktop screen printing system from Japan. I started making prints and on a whim put the extras in my new Etsy shop. A week later they were featured on design blog Decor8 and I've never looked back!
Gocco printers were discontinued soon after but by then I'd already turned my attention to screen printing on fabric. After a short course at COFA in Sydney I started screen printing tea towels which I sell on Etsy and through shops. This has led on to making more fabric designs both
screen print
and digitally printed
.
I also love to block print fabric with both carved rubber and foam sheets (tutorial on the blog). I love the texture and immediacy of block printing and I'm really happy to be teaching others how to do it now at local workshop space SewMakeCreate in Sydney.
I love pattern and repeat, and I love designing fabric and seeing what people make with it. Often customers will email me photos of their projects which I then feature on my blog. I've been blogging for over five and a half years now, and its great to look back through the years and see my creative journey, as well as our family life, what we're eating, our road trips, my garden, my inspiration. I ran a series Show + Tell for many years too, showcasing the amazing creative bloggers we have here in Australia.
I live in Sydney with my husband and three kids, a daughter and twin boys and our labradoodle Pippie. I am inspired endlessly by the natural world, by trees and flowers and landscapes. I love geometrics, and repeat designs, I like colours and fashion, and homewares. I'm inspired by vintage fashion and design, particularly the 50s, 60s and 70s and the great English fabric and furniture designers.
It's great having pinterest these days to be able to collect up all my inspiration in one place.
I love selling on Etsy, it has bought me many opportunities over the years, and it makes me happy that people around the world live with my work. My most popular wares would be my Ruby Slippers print and the Filigree tea towels which must have dried many dishes in their time!
In the future I'd love to design a line of quilting fabrics, I'd like to teach more and print more. I'd also like a garden big enough for an orchard one day, that would be nice!
Dear readers, want to see more? Here is how you can connect:
Buy lovely things on Etsy here:
http://www.flowerpress.etsy.com
Read the FlowerPress Blog here:
www.flowerpress.blogspot.com
Become a follower on Facebook here:
www.facebook.com/flowerpressdesign