Welcome lovely Maddabling readers to Friday, and a new edition of Friday Friends. What have you planned for the weekend? I have a bracelet on my workbench that I need to finish for my niece and a Craft Swap project to start for the latest round of DUST Team Craft Swaps. The project I will be making is one that is a new direction for me and I am hoping it will all come together beautifully.
Today I want to introduce to you a very clever Australian Maker, meet sweet Sherrie of
ConchyGemDolls
.
I am absolutely in awe of this clever artists creations. I love handmade art dolls, as those who have followed this blog for a while will know. These art dolls are certainly no exception! Let me introduce you to "Night Lily" the steampunk art doll. Isn't she just perfect?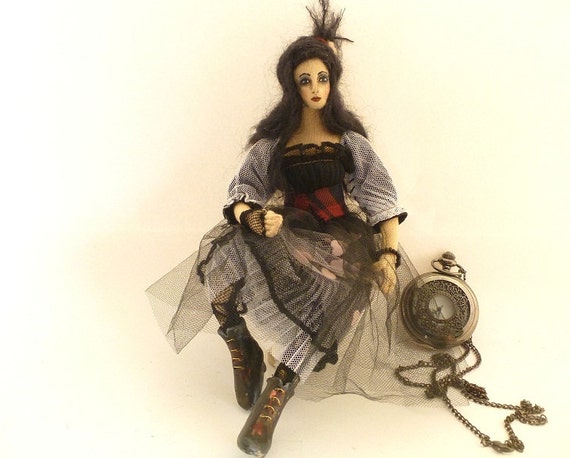 For something little different, this gorgeous Shadow box set
"Flight"
which features clay art dolls and birds, would be a sweet folk art wall hanging addition for your home.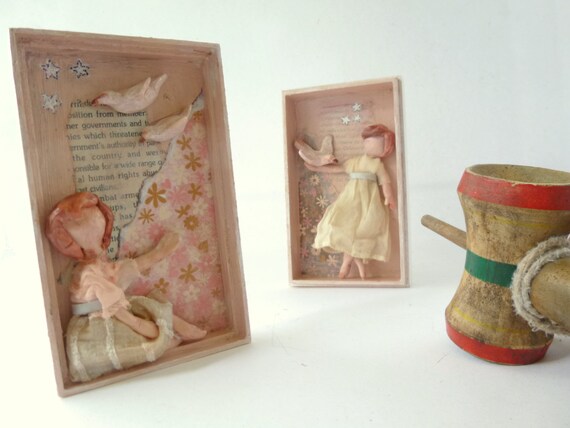 Some of you may also recall that I have a real soft spot for Mermaids and Selkies - I simply adore this
Mermaid
art doll cloth who comes with her very own coral reef shell.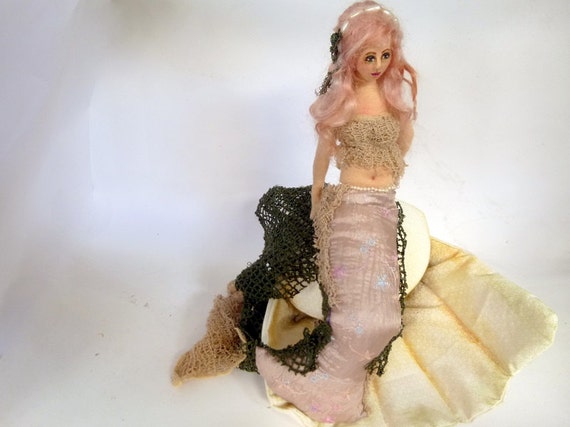 Time now dear readers for you to read the truly inspirational The
ConchyGemDolls Storybook
. I hope you enjoy reading this story as much as I did. Have a fabulous weekend everyone xo♥
P.s. Remember to stop and take a few deep breaths, it's such a busy busy world that we live in ♥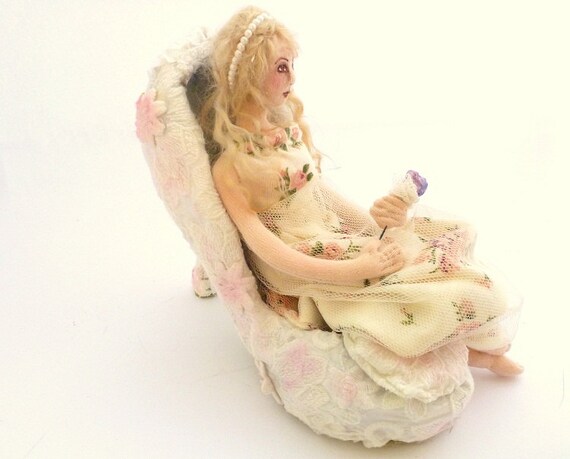 The ConchyGemDolls Storybook
Who is ConchyGemDolls?
ConchyGemDolls represents my evolving journey of creative discovery born out of love and loss. The shop itself is located in a small craft room wrestled ever so gently from grown up children leaving the nest and guarded warily from an envious husband… The home this little shop lives in is nestled among rainforest and mountain views overlooking a lovely river leading into the north Coral Sea.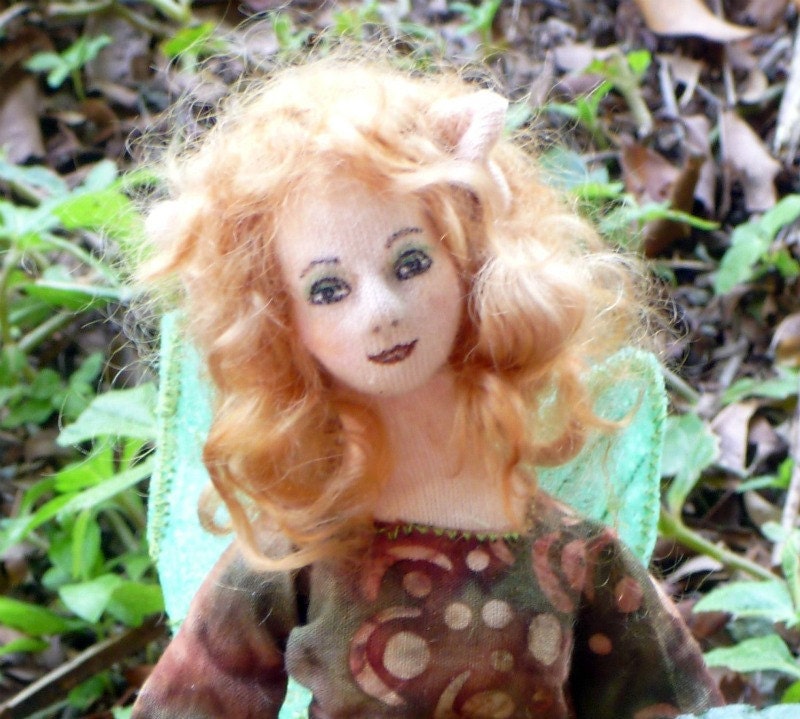 How and When did your handmade/artistic journey begin ?
I have always loved creating with cloth – anything from clothes and furnishings to puppets and dolls. Craft was a merely a relaxing outlet for me right up until the time it literally became my lifeline. That was when I lost my oldest son and my wonderful world crashed. With 5 small children depending on mum for their own emotional recovery I knew I had to force myself back into some semblance of living - and quickly. I thank my lucky stars that a wonderful little doll allowed herself to be shaped by my very shaky hands and ConchyGemDolls came to be. Each one of the dolls and soft creations in my shop have given me tremendous strength on my own road to recovery.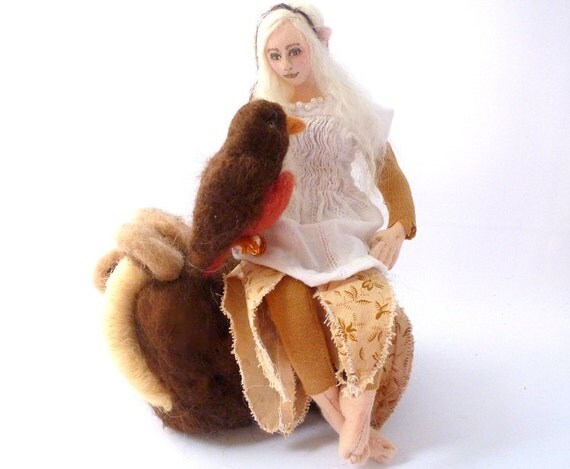 What inspires you ?
Learning...
Children (and their beautiful spirit) who I am so blessed to work with as an expressive therapist.
My amazing family who forever keeps me exploring, laughing and loving.
The oceans and forests and all their inhabitants and of course any otherworldly creatures who make themselves known…
What mediums do you work with - do you have a favourite ?
I work mainly with cotton and vintage cloths, wool and natural felting fibres. I also love the many different clays – natural and man made. I often use papier mache, paints and handmade paper in my creations too. I love colour, texture and quirky combinations of thread work.
What kind of things do you create ?
I make cloth art dolls and wet and needle felt soft fantasy creations. I also draw and paint a bit for my own pleasure.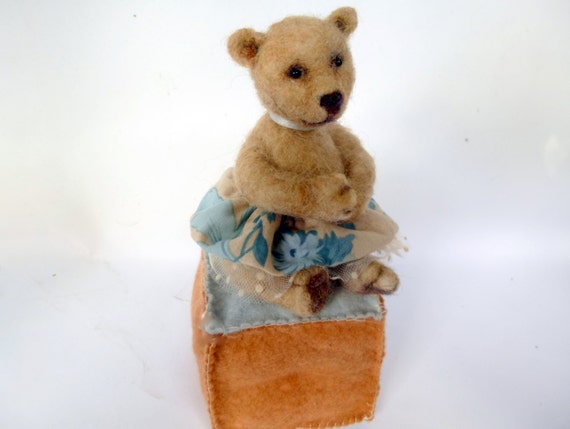 Do you have a favourite piece that you have made?
My very first CGD doll. She still lives with us and commands a primo spot in our lounge room. She reminds me daily of how far I have come creatively and the wonderful life I have been given. Most of all she gives in me hope...
What are your future plans, dreams and aspirations?
I plan to begin connecting my professional world with my creative world by enhancing my art therapy process with art doll-making.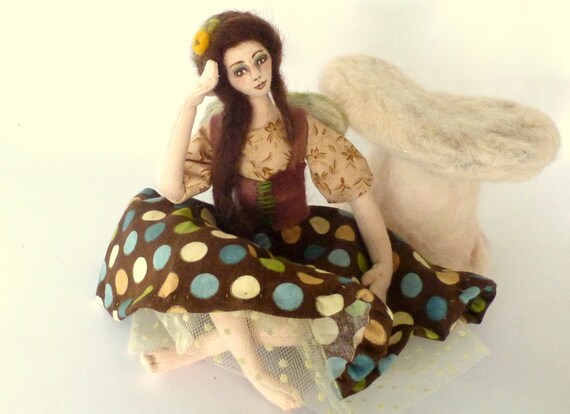 I believe in the strength and magic of creating art in supporting emotional
health and well being. I am excited to share this process.
Dear readers, would you like to see more? Here is how you can connect.
Follow the Conchy Gem Dolls Facebook page here:
http://www.facebook.com/ConchyGemDolls
Buy gorgeous things on Etsy here:
http://www.etsy.com/au/shop/ConchyGemDolls
and keep up to date with all the Conchy Gem Dolls news on the blog here:
http://conchygemdolls.blogspot.com.au/